Three childhood friends—living in 2 different towns—banded together with meager savings and a love of craft brewing and cider to launch 2 Towns Ciderhouse in 2010. This trinity seeks to advance the craft cider industry through mixing both old and new cider techniques and experimentation.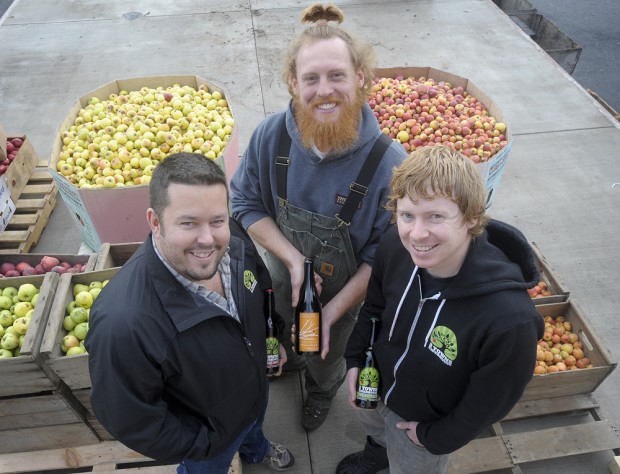 2 Towns Ciderhouse started with the goal of bringing hard cider back to the people. With deep roots in American history, true craft cider deserves to be made with purpose and respect. Once the most popular drink in America, cider is making a comeback, and we are proud to be a part of this resurgence. We planted our own orchard in 2012, and continue to support other local apple growers by insisting on using only the finest fresh pressed-100% NW apples in our ciders. We never take shortcuts in the cider-making process, and never add any sugar or essence flavorings, but instead let the fresh, naturally fermented ingredients speak for themselves.
Joining Two Towns for our Thursday tasting will be Flat Tail Brewing, whose motto is "Work Hard, Eat, Drink & Enjoy Life"
Check it out! Try some beer, or some cider, or both!
Tasting starts at 5pm. Thursday, November 13th.